Maintenance Services
RGS carries out maintenance and repairing on rotating machines: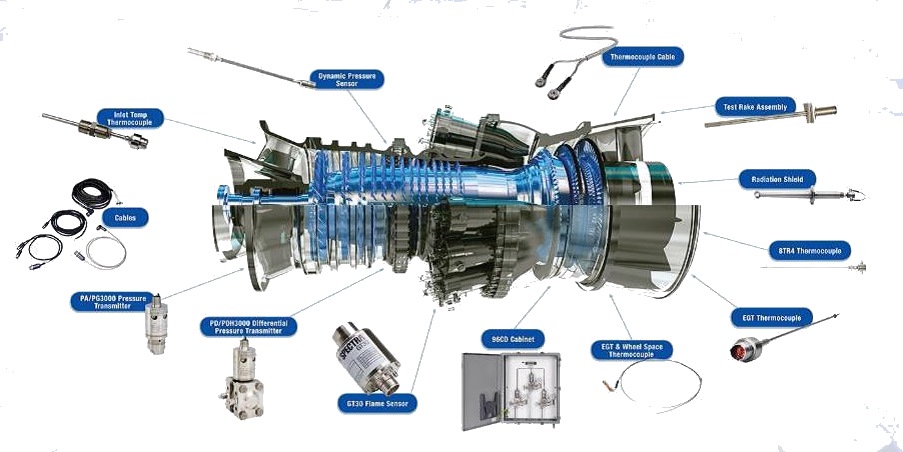 Gas Turbines
Steam Turbines
Centrifugal Compressors
Alternative Compressors
Centrifugal Pumps
Centrifugal single stage and multistage pumps
Oil free compressors
Our Supervising Engineers organize specific Work Teams for any customer's need. From the simple substitution of faulty components to the complete revamp of machineries.
The power range on which RGS operates directly is from 500 Kw to 35 Mw and it is referred to machineries from the major rotating equipment manufacturers.
Indeed thanks to our exclusive partner, the Dutch company MFS (very well known in this sector) operating in the Italian market, RGS guarantees repairing, maintenance and revamping of the following aeroderivative and heavy duty turbines.
GE aeroderivative Turbines:

LM1600,
LM2500 ,
LM2500+,
LM5000,
LM6000,
FRAME 3001,
FRAME 5001,
FRAME 5002.
GE Heavy Duty:
Sample activities actually performed
Installation of second hand PGT 5
Refurbished at zero hours, all the internal components buckets, liner, transition piece, nozzles were completely refurbished.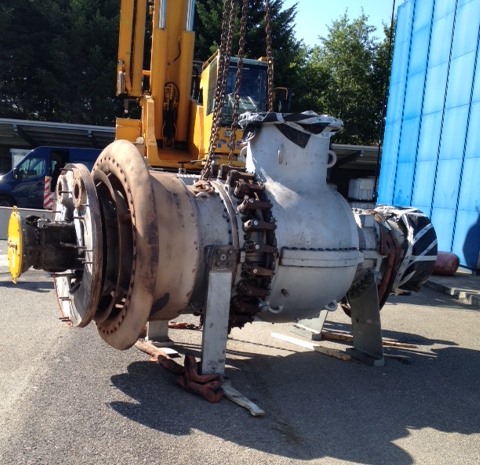 Bore machining
Bore machining on reciprocating compressor cylinder, new liner was installed.
Refurbishing and installation of GE10B1 flange to flange unit
1st stage buckets, 2nd stage buckets, 3rd stage buckets were disassembled, inspected and refurbished.
Compressor Vane were inspected with NDT dye penetrant.
Rotor was completely disassembled, turbine wheels were measured, inspected and reinstalled.
Transition piece coating was reapplied, liner2 was refurbished.
First stage nozzle, second stage nozzle and third stage nozzle was refurbished.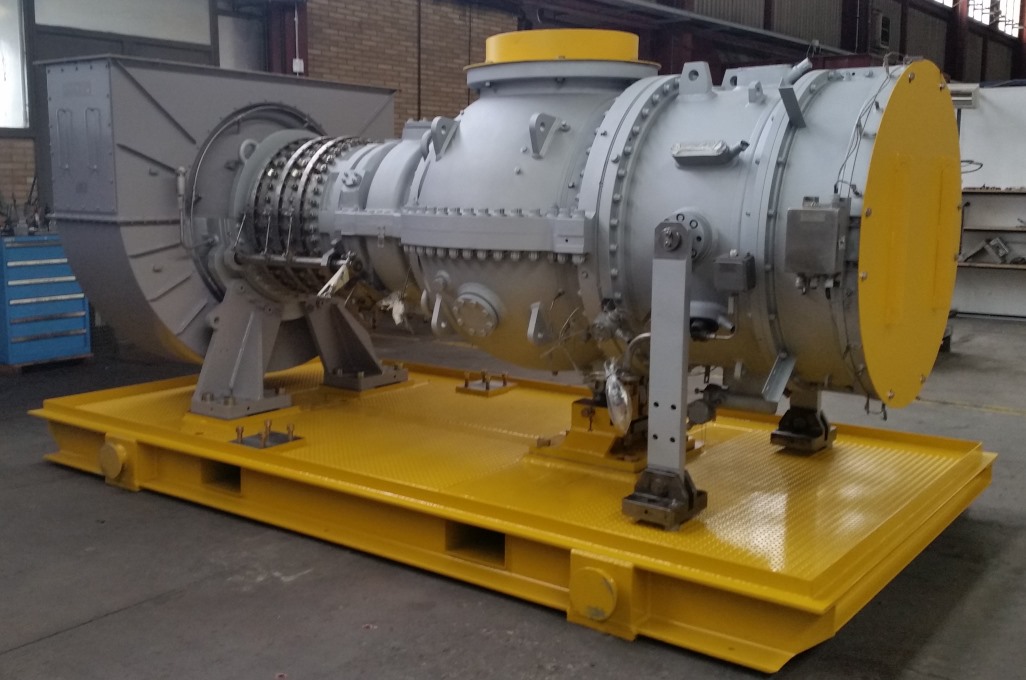 Field service activities on "steam turbine".
Statoric and rotoric vane was completely replaced.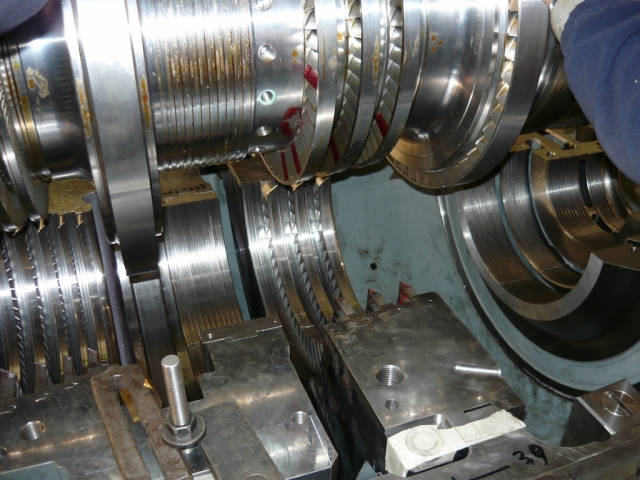 Cryogenic Cleaning
RGS performs cryogenic cleaning, a process based on a very similar principle to that of the blasting where they are projected at high speed solid carbon dioxide pellets with a diameter of about 3mm thanks to a jet of compressed air.
The granules, products at -78 °C pass directly from the solid state to the gaseous state due to the sublimation process and, exploiting the combined action of kinetic and thermal energy, ensure effective removal of scale deposits.
This type of intervention brings many benefits:
Takes place on site, avoiding the dismantling of the piece, reducing time for maintenance and thus avoiding to stop for a long time the production cycle;
Does not involve any negative environmental impact;
Eliminates the risk of abrasion and damage of the treated piece;
Leaves no residue
Minimizes waste disposal costs arising from cleaning
Since the carbon dioxide a non-toxic substance, this type of intervention of cleaning is particularly suitable for the food industry
Preserve the health of workers performing this type of surgery, because is toxic and harmful effects. Moreover, being a very ductile technique, the exchange rates of application are heterogeneous; It lends itself to be used for:
Clean molds for foundries (aluminum, cast iron, brass and alloy wheels) and glassworks, for rubber processing (tires, cables, and gaskets), plastics (electrical insulators, polyurethane) and food (plates, conveyor belts, trays)
Remove paint, ink, sludge, coal, grease, tar, glue, smoke, adhesive layers, potting, wheels, protective films, weld slag, scale, semi solid, organic and inorganic residues in solid form
Perform maintenance of power plants, chemical and petrochemical industries and industrial.